FRIENDSHIP HEIGHTS REAL ESTATE
The urban commercial and residential neighborhood of Friendship Heights offers some of D.C.'s best shopping, situated conveniently on the Red Line of the Washington D.C. Metro. Friendship Heights is a media hub, with a large concentration of broadcast media headquarters.
Despite its array of commerce and easy access to other areas of the city, homes for sale in Friendship Heights, D.C. have a laidback suburban character, with the neighborhood being easily traversed on foot.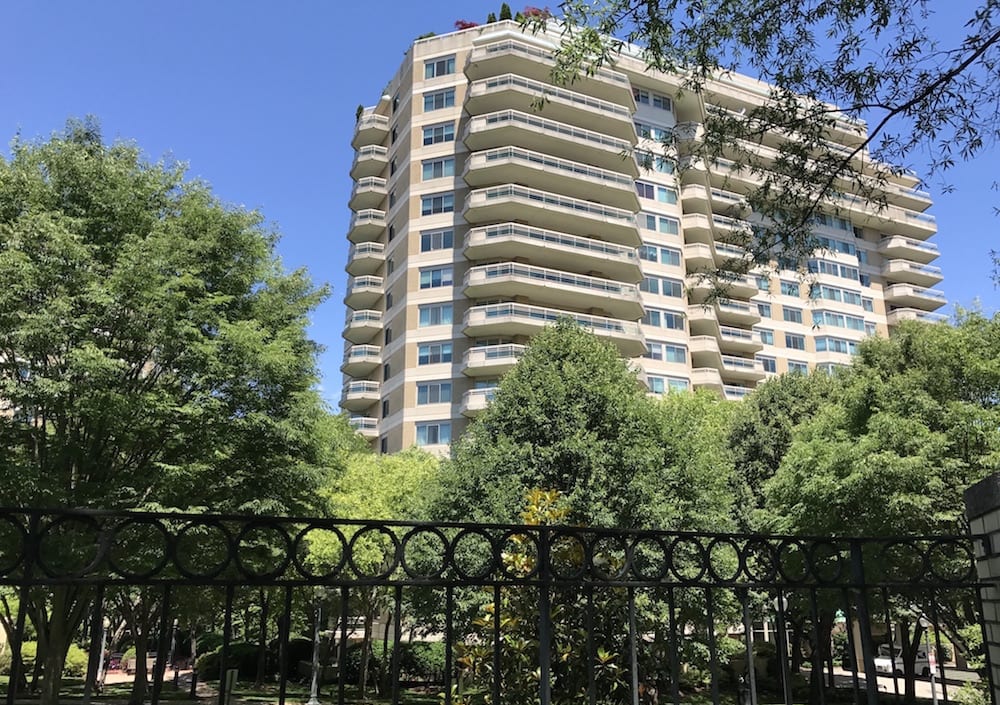 FRIENDSHIP HEIGHTS REAL ESTATE INSIGHTS
Friendship Heights real estate has a wide range of properties, including some gorgeous old townhouses, detached single-family homes, and luxurious modern high-rise condo and apartment buildings.
Somerset House is one of the neighborhood's most desirable properties, offering luxury condos in three historic buildings situated on 17 acres of immaculate landscaping at the end of a tree-lined drive. Somerset House residents enjoy access to incredible amenities, including a heated outdoor pool and spa, rooms dedicated to billiards, arts and hobbies, three tennis courts, handball and racquetball courts, and the fabulous Somerset House Clubhouse. Somerset House condos are highly sought after and subject to incredibly high demand.
Chase Point is another highly sought-after development, with luxury condos featuring Viking appliances, hardwood floors, baths made of limestone, high ceilings, and floor-to-ceiling windows. Along with the concierge service, 24-hour security, fitness and club rooms, secure parking garage, and conference center available to all residents, Chase Point's 3,200 square foot penthouse suites provide expansive roof decks with glorious unobstructed views.
Friendship Heights' convenient location and relative scarcity of residential properties mean homes here rarely stay on the market for long. Houses prices are trending upwards, with the average price per square foot of $626 increasing by 1% over the past 12 months, while the median sales price for the past year was $937,500.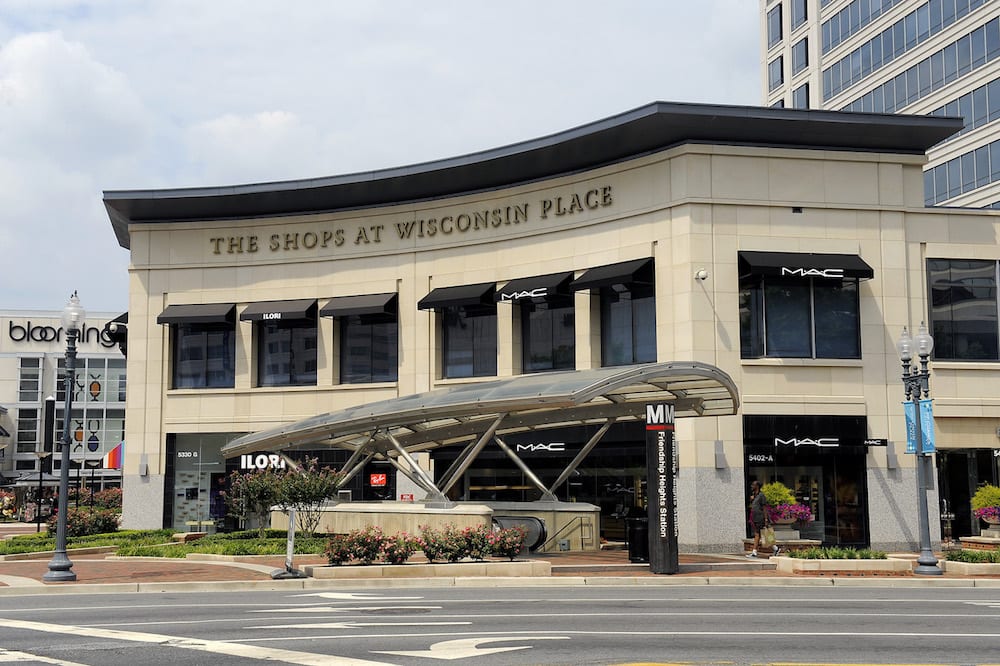 PEOPLE & LIFESTYLE
This upscale neighborhood is attractive among young families looking for a slice of suburban calm while retaining the benefits of big city living, although the area features as diverse an age range as you'll find anywhere in the Washington D.C. Metro Area. The one constant is that Friendship Heights residents tend to be well educated and high earning, with 84% of residents being college educated and the median household income being $141,594.
Friendship Heights offers an incredibly extensive shopping district, with high-end retailers situated along Wisconsin Avenue including Neiman Marcus, Saks Fifth Avenue, Bloomingdales, Tiffany, Ralph Lauren, Cartier, and J. Crew. The shopping district is flanked by two malls, Mazza Gallerie and World Market, all of which has made Friendship Heights a popular retail destination for residents of other D.C. districts.
Friendship Heights also has a range of restaurants which includes popular local D.C. staples such as Booeymonger, Chadwicks, and Rodman's Market and national chains such as Maggiano's and the Cheesecake Factory. Friendship Heights is also well-served by grocery stores, including a Whole Foods on Willard Avenue.
The neighborhood also lies within close reach of other popular D.C. attractions, including the incredible grandeur of the Washington National Cathedral, the serene gardens and intriguing collection of Faberge eggs and other rare collectables at the Hillwood Museum & Gardens, and the holistic healthcare services of the Washington Institute of Natural Medicine. The wonderful old-fashion movie house of the Avalon Theater is also situated close to Friendship Heights.