THERE'S MORE TO WASHINGTON, DC THAN MARBLE BUILDINGS
Steeped in history as our nation's capital, Washington DC is an iconic city known around the world. Despite its fame, it carries secrets and little-known facts that make it an even more fascinating destination and place to call home. Here are 10 things you may not have known about DC:
1. VOTING RIGHTS

The District was designed to be a place for government, and though the founders shared concerns about the voting rights of DC citizens, residents' voting rights weren't built into the Constitution. Until 1961, when the 23rd Amendment was ratified, DC's citizens could not vote in presidential elections. Washington still doesn't have voting representation in the national legislature.
2. TECHNICOLOR CHURCH

​​​​​​​Transformed by an Atlanta-based artist Alex "Hense" Brewer, the Friendship Baptist Church is a true masterpiece and was painted to help turn the SW neighborhood into an arts district. The church's exterior is covered in technicolor murals and the inside serves as a community arts center; it's a beautiful work of art and a little-known must-see in the neighborhood.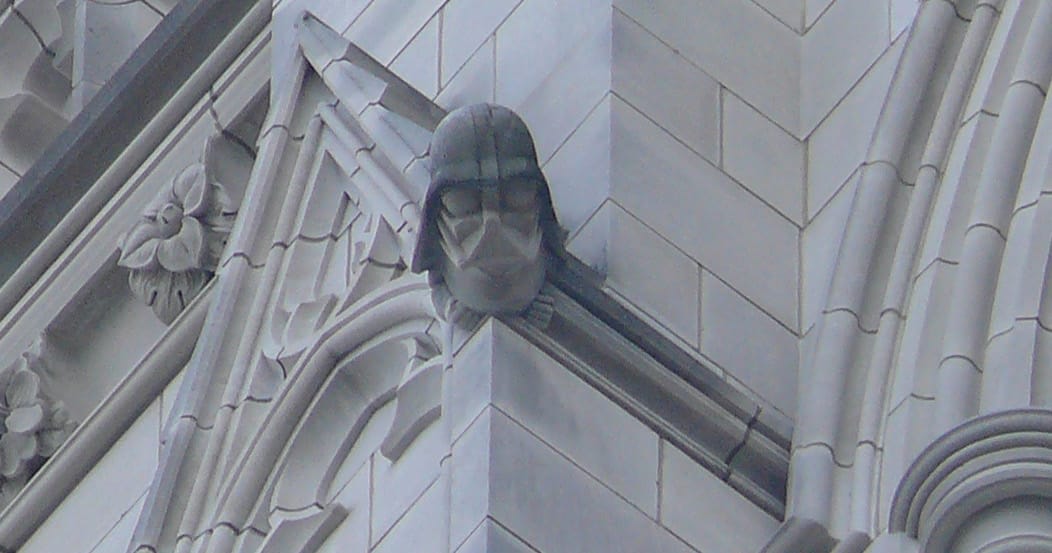 3. HIDDEN DARTH VADER

When the National Cathedral's west towers were under construction in the 1980s, the Cathedral held a design competition to determine a special gargoyle that would be added to the church's exterior. The third-place winner's Darth Vader drawing was selected and now lives high on the northwest tower of the Cathedral. Bring binoculars as it's not easy to spot.
4. A CITY OF WINE LOVERS

​​​​​​​DC residents drink more wine per capita than any other state in the country, specifically rosé. Surrounded by vineyards in Virginia and with even a couple of urban wineries downtown, Washington has become a wine lover's dream.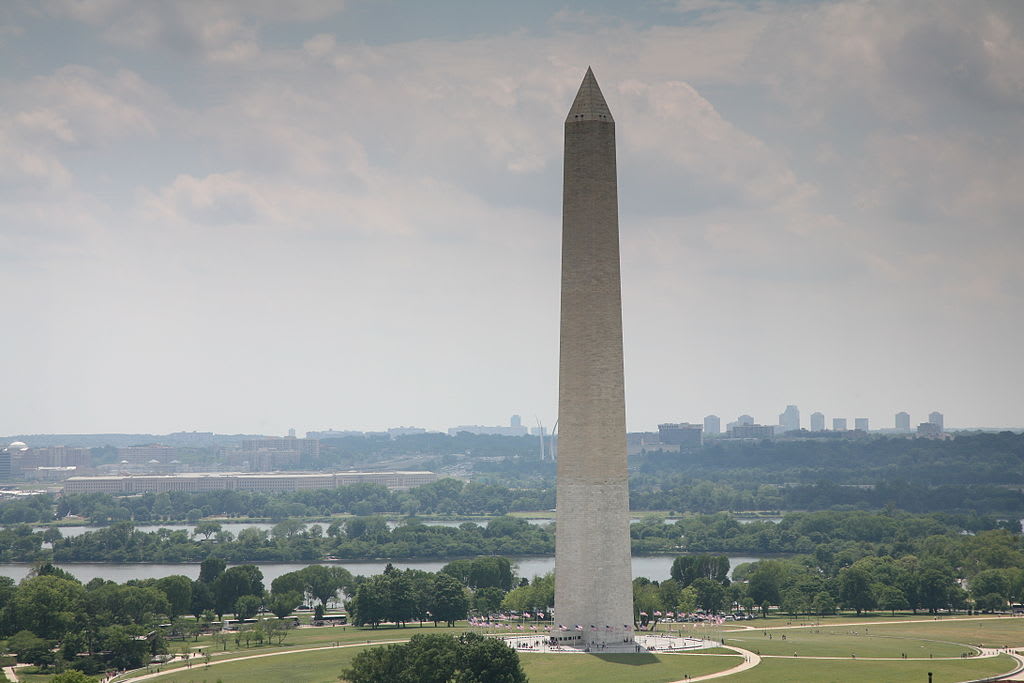 5. THE WASHINGTON MONUMENT IS TWO-TONED

When the city's iconic Washington Monument was under construction, funding ran short early on so builders had to change to a less expensive stone. Today, this switch makes the pencil-like structure appear two toned, especially up close or during rainy weather.
6. THE WHITE HOUSE WASN'T ALWAYS WHITE

Can you imagine calling the White House "the Grey House?" The unmistakable home to our presidents was originally constructed of gray-colored sandstone from Virginia, but when the structure was set on fire by the British in the 1800s, the exterior had to be painted to cover up the charring. White was the color chosen, and the rest is history.

7. EVERY STREET BUT "J"

Washington is famous for its lettered streets, but because the city was planned before the letter J existed—"I" and "J" were interchangeable at the time—there is no J Street in the city.
8. UNDERGROUND TUNNELS

Underneath Capitol Hill, there is a whole network of tunnels connecting buildings with all you would need from the outside world brought underground. A Capitol Subway system is a short railway built in 1912 allowing Congressional members and special guests to travel by rail from the Capitol Building to Russell Senate Office. There are also a number of tunnels under the Library of Congress and the Thomas Jefferson Buildings, where bodega markets, a Subway sandwich shop and Dunkin Donuts also live.
9. DC GETS MORE RAIN THAN SEATTLE

When you think rainy cities, Seattle usually comes to mind, but many would be surprised to learn that Washington actually receives more inches of rain per year than the Pacific Northwest city.
10. GEORGE WASHINGTON NEVER LIVED HERE

​​​​​​​Despite it being his namesake city, George Washington never actually resided in the White House. While he did lay the home's first cornerstone in 1792, Washington died before the White House was finished, so Adams was the first president to call it home.