You might be stuck inside, but that doesn't mean you can't have a few adventures
This summer might not look like past summers but we're here to give you some ideas on how to create some unforgettable family memories. From educational activities to hands-on projects, here are a few family-friendly activities to keep your family busy and help beat the boredom.
Try a New Recipe
With a bit of extra time at home, why not teach your kids how to cook or bake? If you want to try baking, head on over to for easy-to-follow and tasty recipes. If you love chocolate chip cookies, she has plenty of recipes you can test out. Homemade chocolate chip cookies are, without a doubt, love at first bite. is a great resource to tap into to help teach your kids the basics of achieving success in the kitchen. Here, you can find kid-tested recipes, activities for kids, and how-to videos that break down the basics into easy bites. This website will have you and your kids mixing and grooving in no time! Who knows, maybe breakfast in bed is in the near future!
Go Camping in the Living Room
Camping is one of the most popular summer activities - so why not recreate it in your living room? With some camping at home couldn't be easier. Make space for a tent or create a makeshift tent using sheets and blankets, grab some extra blankets and pillows to make it extra comfy, get some snacks, put away electronics, and make the most of this unique experience!
Throw a Family Game Night
Whether you want to dust off your board games or simply grab a deck of cards, throwing a family game night is a great way to pass time and get connected with your family. From Twister to a LEGO building competition, there are so many games to choose from! If you want to kick family game nights up a notch, what if you create a weekly Friday night pizza and game night?

Explore the World
Traveling might be off the table for awhile, but thanks to some pretty impressive virtual tours, you and your family can still embark on adventures across the globe! Check out tours of some of the best museums in the world, such as the Louvre and the Vatican Museum (with an amazing 360-degree view of the Sistine Chapel).

Create an Indoor Treasure Hunt
Having an indoor treasure or scavenger hunt is a great way to entertain your kids and keep them moving in a purposeful way. This activity is entirely customizable and allows you to adjust the complexity according to your children's ages. Choose what level of difficulty is right for your child and then start planning. Before letting your kids start the game, establish ground rules to ensure your children stay safe while having fun. You can start by leaving a clue in one location, then another location, then another location until they find the treasure at the end of the treasure hunt. Remember, the most important thing is that your child has a good time solving clues and going on this indoor adventure!

Visit the Zoo...Virtually, of Course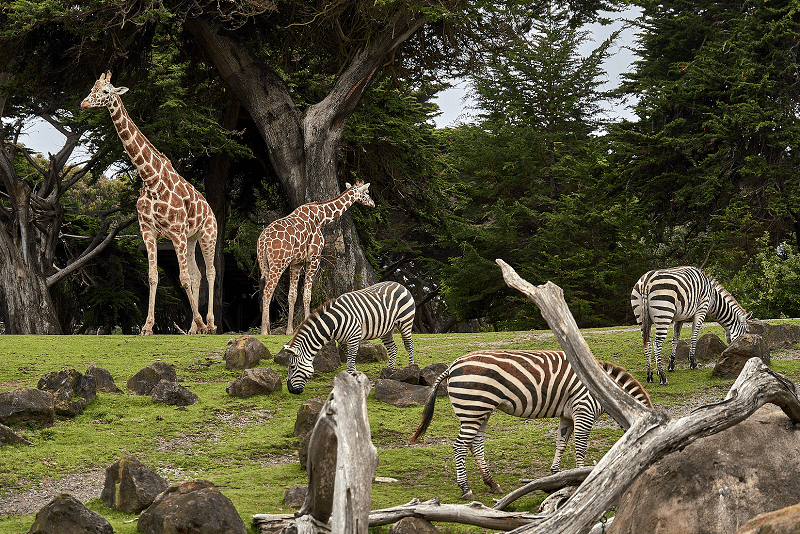 If your kids are animal lovers, take them on an e-tour of the Cincinnati Zoo! The zoo streams animals on their page daily at 3 PM EST. You will also have the chance to meet Fiona, a baby hippopotamus who was born six weeks premature and is the smallest hippo to survive.
Throw a Family Dance Party
It's hard to be angry when you're dancing, so if things are getting a bit tense in your household, why not have a family dance party? Throwing a dance party for the entire family is a great way to not only spend time together but also get some exercise. This is the perfect way to get your family moving and grooving and having a great time together. If you want to take it a step further, you can curate your lights, bump up the bass, and whip up some kid-friendly snacks to enjoy throughout the evening. has some family-friendly hits to jam to during your dance party. Whether it's five minutes or fifty minutes, this activity is a great way to bring your family together and have some good old-fashioned fun.
Make Homemade Greeting Cards
Life during a pandemic is hard for everyone, but it can be especially difficult for children whose routines are thrown out of the ordinary and who are unsure of how to make sense of what is happening. It can be hard not to be able to see grandparents or visit loved ones. If this is something your family is experiencing, why not pull out the craft supplies and make Encourage your kids to make a greeting card for their grandparents, cousins, friends, neighbors, or anyone else who might need a boost of encouragement! Whether it is for a birthday, graduation, or simply saying "I miss you", there is little more heartwarming than receiving a card in the mail - especially one that was made by hand. In addition to making someone's day, this activity requires your kids to use their creativity and imagination while designing the card. So clear off the table, get the craft supplies, and let your kids get busy doing this simple activity that is sure to bring a much-needed smile to someone's face!
Create a Scrapbook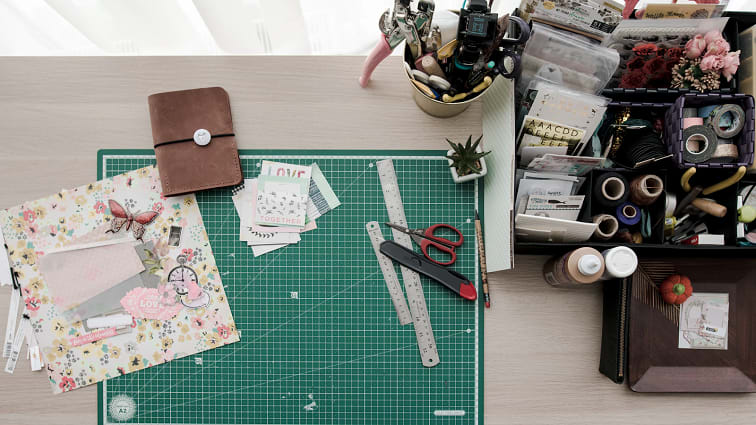 Don't put away those arts and crafts supplies just yet - we've got another idea for you! In the busyness of life, it can be hard to find time to tackle your own creative projects. But when you're stuck indoors, why not tackle that scrapbook you've been wanting to make for years? When it comes to putting together an album to document all those special life moments, you can create a scrapbook from scratch or make a photobook. If you're feeling extra creative and ambitious, consider scrapbooking by hand. Although more time-consuming, this allows you to have more control over the design and helps you feel more connected to the moments. Even if you're not able to go out to stores right now, you can order scrapbooking embellishments online through or Here, you will find everything you need to create your dream scrapbook, from stickers to patterned paper to sheet protectors to scissors. You can also create a custom photo book through and choose your style and design to help create a professional and beautiful album.
Have a Picnic
If you want to switch up your family's usual lunch or dinner plans, a picnic is a great way to go. You can have a picnic outdoors in your backyard but you can just as easily . Start by creating a large space to lay down a picnic blanket or tablecloth and gather together some of your favorite treats. Some simple food ideas include sandwiches, fruit kabobs, hummus and chips, and a seasonal side. And - of course - don't forget something sweet to finish the meal! This is the perfect family activity to enjoy without ever having to step foot outside the house.
Read a Chapter Book Aloud With Your Kids
Reading doesn't just have to be something you do with your kids before bed. Instead, why not make an activity out of it? If your children are seven years or older, this is a great time to together. You can do this activity before bed, during lunch, or whatever time works best for you and your family. Regardless of what time you read to your children, there are a plethora of books and genres to choose from. Asking your child for their favorite type of story ensures that this will be an experience they will equally enjoy. This activity is not only fun but can also be an educational experience and a great opportunity to introduce your child to important people who shaped and molded history. It is also a great way for you to spend quality time bonding with your child.
Listen to a Podcast
It can be hard to think of ways to keep your kids entertained while you have other tasks to tackle. If you find yourself caught in this situation, consider checking out kid-friendly podcasts. Whether you are looking for a bedtime story, an educational listen, or something for the whole family to enjoy together, there are numerous podcasts to help entertain your child during this time. Check out , , or

​​​​​​​If you are interested in exploring Washington, D.C. real estate, contact today. As one of the leading real estate agents in the area, David serves a wide range of neighborhoods. From Georgetown real estate to Capitol Hill real estate, David can help find a property that's perfect for you.