If you're in the market for a new home for sale in Belle Meade, Tennessee, and you love hitting the links, then you might be interested in learning more about some of the local golf courses. Belle Meade is a wonderful place for golf lovers since the area is replete with an array of fantastic courses. Here are some of the top courses you can look forward to.
Belle Meade Country Club
815 Belle Meade Blvd, Nashville, TN 37205
Founded as the Nashville Golf and Country Club back in 1901, Belle Meade Country Club started as a fun social spot for both women's and men's golf tournaments, as well as lavish parties and dances. The golf club relocated to Belle Meade Boulevard in 1916, where it lives today, and the name was changed to Belle Meade Country Club in 1921. The golf club remains today as a recreational and social epicenter in the lives of all of its members.
Percy Warner Golf Course
1221 Forrest Park Dr, Nashville, TN 37205
Considered one of the most golfer-friendly and picturesque golf courses in the Nashville area, the Percy Warner Golf Course is set in the beautifully scenic hills of Percy Warner Park. The golf course features an amazing nine-hole layout with small undulating greens and tree-lined fairways. Percy Warner Golf Course is open every day from 7 a.m. to 4 p.m., and the last riding cart goes out at 1 p.m. for the nine-hole course.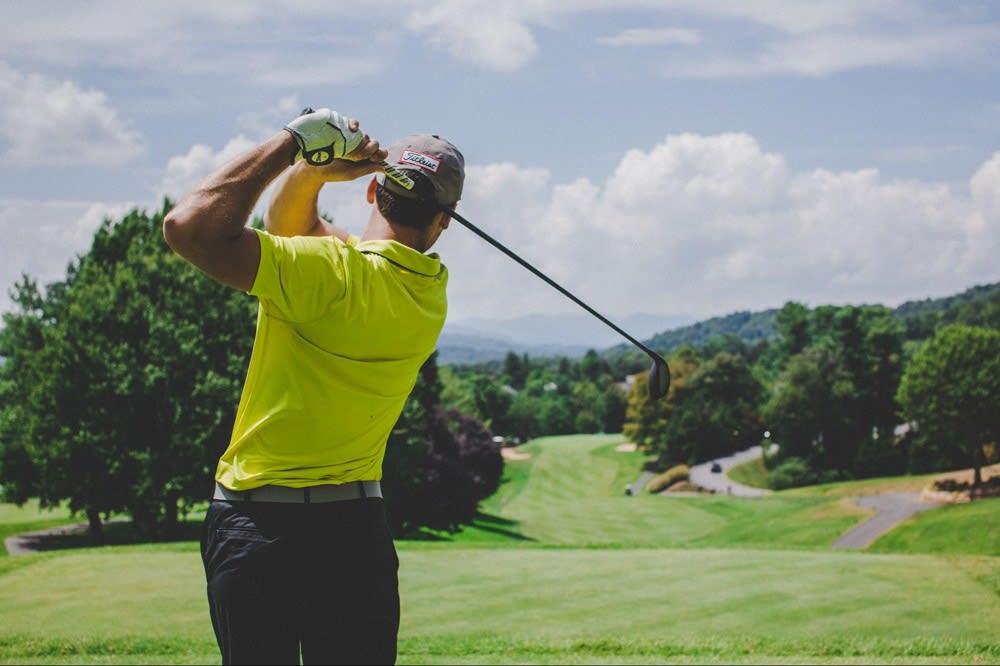 Photo courtesy of Unsplash
McCabe Golf Course
4601 Murphy Rd, Nashville, TN 37209
Found only minutes from the downtown Nashville area, McCabe Golf Course features a practice facility and a 27-hole golf course. Considered one of the best spots to play golf by the Nashville Scene magazine, McCabe Golf Course includes some beautiful tree-lined fairways and sand bunkers.


The original 18 holes of the golf course were constructed back in 1942, and eventually, another nine holes were added multiple years later to complete it. The golf course is a wonderful venue for golfing beginners, but it's also challenging enough for experienced golfers looking to test their skills.
Harpeth Hills Golf Course
2424 Old Hickory Blvd, Nashville, TN 37221
Considered one of the best public golf courses in Tennessee, Harpeth Hills Golf Course covers the green hills of Percy Warner Park. The golf course was initially founded back in 1965, but it was rebuilt in 1991 to highlight the landscape and improve the course's playability. Harpeth Hills Maintenance installed some new greens, including ultra-dwarf TifEagle Bermuda grass, during the summer of 2017.


The new greens offer an incredible putting surface. In addition to the top-notch course, Harpeth Hills offers a clubhouse. A wildlife habitat also surrounds the golf course, and it became a USGA Public Links Championship regional qualifying site in 1991.
Harpeth Valley Golf Center
7629 Old Harding Pike, Nashville, TN 37221
Located by the Harpeth River and the greenway trails, the Harpeth Valley Golf Center is one of the best golf learning centers in the Nashville area. The golf learning facility includes a reasonably extensive driving range with mat options and natural grass, as well as enhanced LED lighting that turns on in the evenings.


The nine-hole golf course is well maintained, and the short game area features bunkers, four target greens, and shag tubes that are available for practice time. The golf center also includes a full-service pro shop with an extensive selection of grips for fast, professional installation.
Ted Rhodes Golf Course
1901 Ed Temple Blvd, Nashville, TN 37208
The Ted Rhodes Golf Course is located on the banks of North Nashville's Cumberland River. Originally known as the Cumberland Golf Course, the golf course featured just nine holes when it was first built back in 1953. Councilman Robert Lillard requested in 1969 that the golf course be renamed in honor of Theodore "Ted" Rhodes, and the facility was redesigned in May of 1992 to include 18 holes rather than just the original nine. Today's 18-hole golf course features lakes, bunkers, and spacious greens. You will likely spot some amazing wildlife, as the golf course is a natural habitat for beavers, muskrats, fish, and turtles.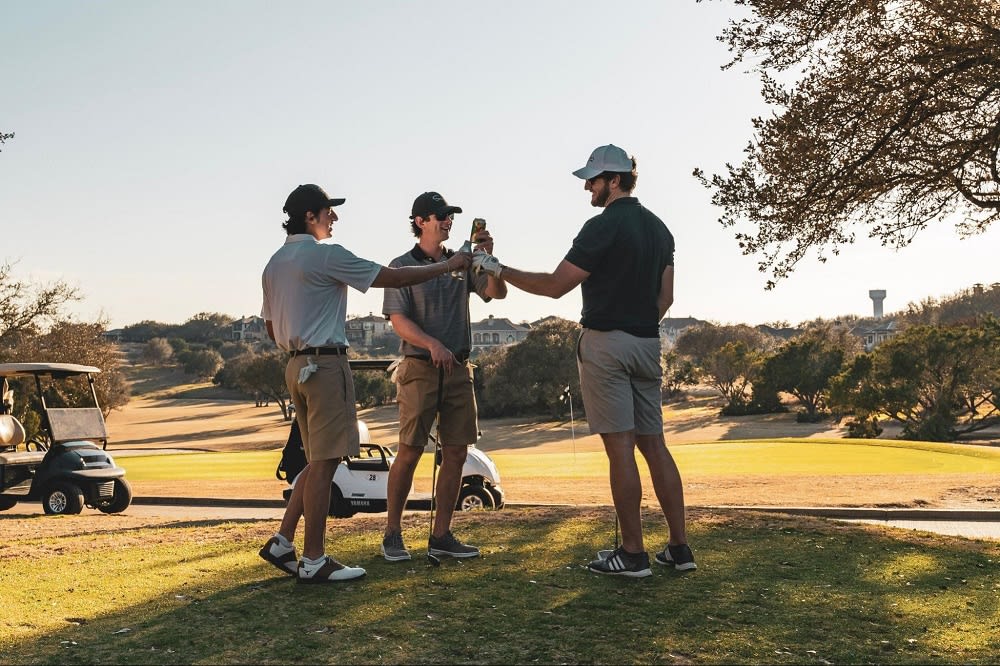 Photo courtesy of Unsplash
Hillwood Country Club
6201 Hickory Valley Rd, Nashville, TN 37205
The Hillwood Country Club provides a family-friendly environment with championship golf, competition swimming pools, indoor and outdoor tennis, state-of-the-art fitness facilities, banquet facilities, fine dining, and social member events to enjoy. Founded in 1957, the 18-hole golf course was first designed by the incredible golf architect Dick Wilson. It was then redesigned and renovated by Bruce Hepner in 2003 and 2011.


The golf course has some of the best greens in the Nashville area. You can use the golf club's outstanding practice facilities to fine-tune your game or play in one of the club's tournaments. The golf club also features a pro shop where you can stock up on gear, as well as programs for juniors, women, and men.
Temple Hills Country Club
6376 Temple Rd, Franklin, TN 37069
The Temple Hills Country Club is located in nearby Franklin, Tennessee, and features 27 beautiful championship golf holes. The golf club's incredible amenities include event rooms, a swimming pool, dining venues, tennis, and more. The country club also provides tournaments, leagues, golf instruction, and a wide range of member events, including kids' events, holiday brunches, golf clinics, and dining traditions. Members of the country club have access to a number of benefits, including an invited network of over 300 owned, operated, and alliance clubs and special offerings at over 1,000 entertainment venues, hotels, and resorts.
Two Rivers Golf Course
2235 Two Rivers Pkwy, Nashville, TN 37214
Found in the middle of Donelson, east of the downtown Nashville area, the Two Rivers Golf Course is found just a few miles away from the airport, the Opry Mills Shopping Mall, and the Grand Ole Opry. The course's eighth hole offers a beautiful view of the Nashville skyline. The golf course was built in 1973, but the tees and greens were redesigned in 1991. Today, the Two Rivers Golf Course is a favorite municipal golf course perfect for a fun outing.


Are you a golf enthusiast looking for new
homes for sale in Belle Meade, TN
? Reach out to trusted Belle Meade, TN, real estate agent
David Hatef
for the guidance you can count on every time. As an exceptional and dedicated agent, David promises top-notch service and a commitment to your goals. Get started today on your real estate journey!

*Header photo courtesy of Shutterstock